Stirling Castle, Loch Lomond & Whisky Day Tour dep Glasgow
Discover Scotland's history with visits to Stirling Castle and sample single malt whisky at the Glengoyne Distillery as well as time in the Trossachs - Highlands in miniature. Lots to see and not too much driving! This tour departs Glasgow every day all year - guaranteed!
You are now being transferred to our partners at Rabbies Tours which will open in a new window...
Click outside this window or on the x at the top to return to page underneath
---
Stirling Castle ~ The Trossachs ~ Rob Roy country ~ Aberfoyle ~ Balmaha nature trail walk ~ Loch Lomond ~ Glengoyne Whisky Distillery
---
This tour operates on: Every Day

Your route north to Stirling is one which has been used for thousands of years by invading armies. It was the northernmost frontier of the Roman empire, and was later used by the English King Edward I, as he marched proudly towards Stirling (only to be sent homewards to think again!). As you approach Stirling the magnificent castle dominates your view and you make your way up towards the high volcanic rock where it imposes itself upon the surrounding land. Known as the 'Key to Scotland', for centuries this was the most important castle in Scotland and the views from the top make it easy to see why.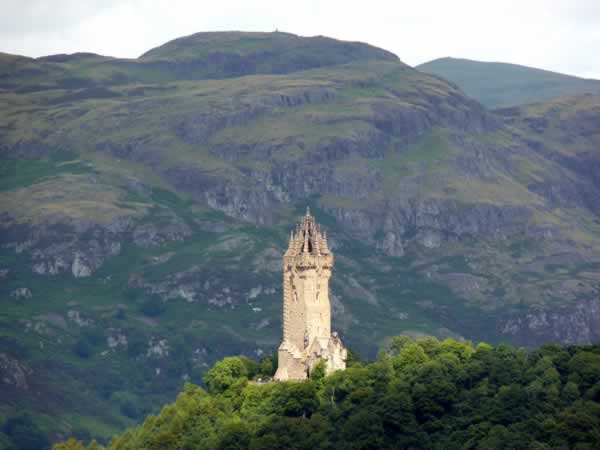 To the north is the 220ft high tower of the National Wallace Monument commemorating Scotland's great hero William Wallace, played by Mel Gibson in the Oscar-winning movie Braveheart.
From the castle you can look down over the scene of Wallace's greatest triumph, the battle of Stirling Bridge, where he defeated the English army in 1297. To the South is Bannockburn where, in 1314, the great Scottish warrior-king Robert the Bruce defeated the English army of Edward II. The battle was fought for possession of Stirling Castle but eventually led to a far greater prize for Scotland – the restoration of independence. It's an area alive with history and you stop at the castle to visit and give you time to soak up the history and heritage of this great site.

From Stirling you travel into the Highlands to an area known as the Trossachs National Park. Often referred to as 'The Highlands in Miniature' it marks the point where the Lowlands meet the Highlands and entering this beautifully picturesque area feels like going into a different country. With its shimmering lochs, rugged mountain tops and forest-filled glens it's easy to forget that this was once thought of as a dangerous frontier fought over by the fiercely territorial Highland clans. You stop here for lunch in the heart of the National Park forest outside Aberfoyle, where you can enjoy the magnificent nature all around you.

After lunch you 'take the high road' or back-road to Loch Lomond, at over 22 miles long, 5 miles wide at its widest point, and with 79 islands, it is Scotland's largest loch, it takes its name from the mountain Ben Lomond on the eastern shore.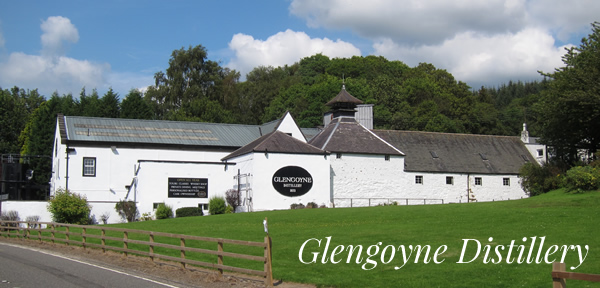 Following a walk out along the west highland way you travel onto the picturesque Distillery of Glengoyne, one of the leading 'Malt Whiskies' in Scotland, where you have the option to tour the Distillery or enjoy the refreshments that are on offer at their 'Slainte Mhath Shop'. Then it's just a short drive back to Glasgow at approx 18.00.
You are now being transferred to our partners at Rabbies Tours which will open in a new window...
Click outside this window or on the x at the top to return to page underneath
Inclusions
Transportation by top of the range 16 seat Mercedes minicoach for a more personal experience.
Forced air ventilation as standard.
Services of a professional driver/guide


Exclusions
Lunch and refreshments.
Entrance to Stirling Castle, but you get 10% off with our discount card - or £2 off Historic Scotland Explorer passes - for lots of Historic sites in Scotland
Glengoyne Distillery Tour
The Little Details
Minimum Age: Age 5+
Min Age: 5 years
Tour Vehicle Type: Mini Coach
Months of Operation: January, February, March, April, May, June, July, August, September, October, November, December
Duration of Tour: Full Day
Departure Point: Glasgow
Departure Point: Parish Hall Coach Tour Stop, 266 George Street, Glasgow, G1 1QX
Departure Time: 09:00
Expected return Time: 18.00
Duration of Tour: Full Day
Rates & Dates
Adult Prices: £34 - £38
Discount Prices: £31 - £35
Discount Price is for Students, Seniors over 60 and Children between 5 and 16. We regret children under 5 cannot be carried on any tour.
Departs Every Day (All Year)
Booking Notes
Important Information
Because we believe in time off the bus and give you opportunities to take nature walks we recommend you bring suitable clothing and footwear for your tour. Scotland can be a wet place!!
Please note that due to safety legislation open-toed or high-heeled shoes are not permitted within the Whisky Distillery.
Book Now
Click on the 'Book Now' button to check availability and for immediate online booking. Payment is required during the booking process.
You are now being transferred to our partners at Rabbies Tours which will open in a new window...
Click outside this window or on the x at the top to return to page underneath
Some Places We Will Visit
As you'd expect with such a strategically important town, Stirling has a long and fascinating history and is packed with major historical sights.

The sleepy village of Aberfoyle suddenly bursts into life in the summer with the arrival of hordes of tourists. It lies on the edge of the Queen Elizabeth Forest Park and, along with Callander to the east, is one of the main tourist centres for the Trossachs.
Castle Visited
Scotland's most strategic castle with a dominating position over the gateway to the North of Scotland.