Glasgow Group Accommodation
Glasgow Stag & Hen Accommodation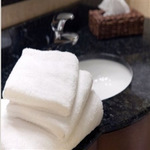 Accommodation in Glasgow for our stag and hen groups ranging from the cheap and cheerful to the plush and eSpa-ed. Set your budget and we can arrange you some great deals from our dedicated rooms in hotels around the centre of the city ensuring you a great night out in Glasgow.

Glasgow stag & hen accommodation for you guys and gals to enjoy a comfortable stay. You can choose your choice of selected stay from our long list of best accommodation places in Glasgow. Providing perfect interiors and great surroundings, you guys and gals can switch onto relaxing, once you enter into these rest houses after a long day outdoors.

Drop us a mail or give us a call at Gobananas and we will get back to you with our perfect accommodation facilities for a great stay.