Scotland Top Hen Weekend Packages
Scotland Top Hen Weekend Packages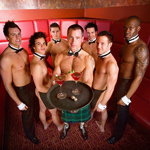 Our selection of the best hen weekend packages around Scotland including some great budget deals in Edinburgh and Glasgow and a range of packages that get you hens out into the wilds of Scotland. This is the quickest and often the cheapest way to quickly build a weekend that combines fun and excitement with accommodation all in one quick click of the mouse!
You girls will love it for sure, so much to do that will make your hen party all more special in Scotland.
Just give us a call or drop us a mail and we will get back to you.