Only one phone call is needed to book your whole weekend
We have the best activities, Aviemore has to offer!
All our accommodation love hen parties!
We offer advice on the places to go and to avoid!
We offer a no hassle service to make things nice and easy
What Makes Aviemore Such A Fun Place
Aviemore is the kind of place a group of wild ladies flock to when they want to make their hen do one to remember. Let's face it you can go to any city, get drunk and have a wild time. But no place else in the country offers the vast amount of fun outdoor activities that Aviemore does. A trip here really is something that will stay in your memory banks for the rest of your lives. What it lacks in nightclubs, Aviemore more than makes up for its fun during the day time.
If you are into wildlife and sightseeing then Aviemore is just awe inspiring. Rothiemurchus is one of the most amazing places on earth and if you want to see some unique wildlife, have a picnic and just get back to nature then you ladies will be in heaven here.
Getting To Aviemore Made Easy!
Look-just ignore what those people at work will tell you or your friends and neighbours! Aviemore is easy to get to as it's on a pretty main railway line and from either Glasgow or Edinburgh you are looking at just a couple of hours to get here. You can drive or get on a coach, but being honest you are best getting the train. Not only is it pretty much hassle free it also means you can have a sneaky drink on the train before you even get there!
Shopping In Aviemore
Aviemore is not a huge shopping hot spot like say Glasgow or Edinburgh, but shopping in Aviemore is still something that can be done. There are a few high street shops around the place so you can do a little shopping, but the real shopping in Aviemore is the outdoor shops such as Active Outdoor Pursuits where you can gear up for all the cool stuff you are going to be doing. One place that I will recommend is the Aviemore branch/store or whatever you want to call it of Mr Simms Olde Sweet Shoppe which if you ask me has its best store here in Aviemore.
The Best Day Time Activities In Aviemore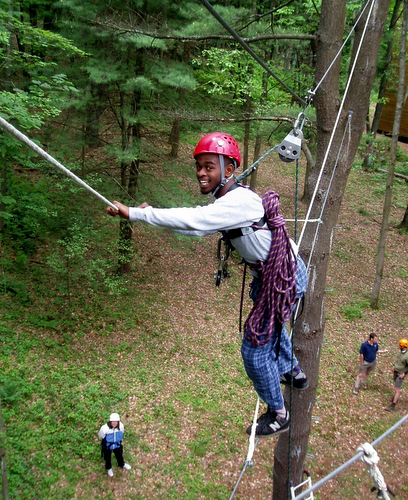 This is what a hen weekend is all about in Aviemore. You ladies do not book here if you are scared of getting a little dirt under your nails, mud on your face or getting a little wet. You book a hen weekend here in Aviemore because you want to do all the cool outdoors stuff that is on offer!
Zip Line Adventure
This is a really cool day out as you are getting to experience the amazing, Aviemore outdoors, but it's also not to crazy or scary for those in your hen group who are not too keen of stuff like this. You will get the chance to fly through the trees on some pretty fast zip lines and get to see parts of the forest that not too many other people get to. The staff here are all really friendly and will make sure those who are a little scared or freaked out will be taken care of. This actually is a great start to your Aviemore hen weekend as it can help get people into the spirt of the outdoors.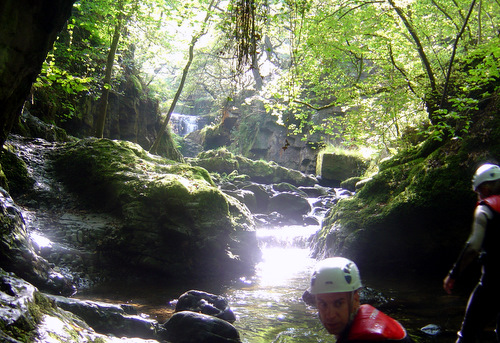 Gorge Walking
Here I have for you ladies an activity that I guarantee you will all remember for the rest of your lives. Gorge Walking this is a real adventure where you ladies, along with your experienced guide will make your way from one area of the amazing Aviemore wilderness to another part. You will need to climb up steep rocky faces, make some amazing jumps and really push yourself through! This is amazing and certainly a real outdoors adventure activity and one that may sound a little scary at first, but when you are done, you will be so glad you did it.
Kayaking
Aviemore and the surrounding area is home to some of the most beautiful and unspoiled waters in the whole of Scotland. And with a few hours of kayaking you will get to see the real Aviemore and you will never look at Scotland the same way again! You will all be taught by a trained instructor how to be safe and they will make sure you know what you are doing and they will be with you at all times. You will get the chance to go on a nice relaxing kayaking trip or you can go on a more intense fast paced one.
Skiing
If you are having a winter hen weekend (well actually this is Scotland so chances of snow at any time are actually fairly high!) anyway one way to really make the best of the highlands is with you ladies taking a skiing lesson. Skiing is just so much fun and you ladies will be given a little tuition and then you will be able to go and test your skills. There are not to many places in the UK where you can do some real outdoor skiing so make the most of it here in Aviemore.
How To Make The Best Of The Aviemore Night Life
Look Aviemore is not the kind of place that you come to for a wild night out, but that does not mean there are not more than a few places you can have a nice meal and a drink with your best girlfriends.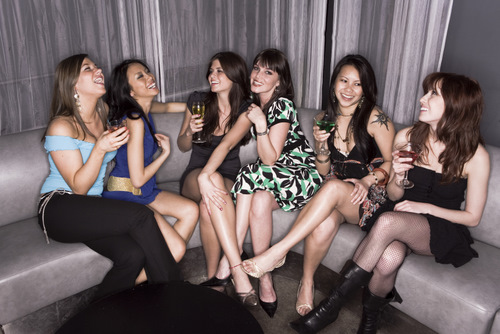 Cairngorm Hotel
Here we have one of the most up market hotels in the whole area, Cairngorm Hotel is a great place for a night out. As not only do they have a fully stocked bar where you ladies can have a cheeky wee drink and relax after your hard day of doing whatever it was Aviemore threw your way. There is also a really nice restaurant in the Cairngorm Hotel as well. So you can grab a bite to eat and then hit the bar.
Andersons Restaurant
If you ladies want to go for a nice bite to eat after your day in the woods or river. Then you should come to Andersons Restaurant. This place is open until 9:30 in the evening and they offer a great menu of basics like fish and chips, steaks and even a nice prawn starter as well as some more "Scottish" things like haggis. The menu is very diverse and there will be something for everyone here. And also they have quite the impressive wine list to help wash your meal down with.
Cas Bar
If you ladies would like to have a nice glass of wine in a more laid back, mountain type of place then the Cas Bar ticks all those boxes and many more. A nice wood panelled bar and an open fire make this the perfect place for a nice drink after a long, but fun day in Aviemore. Cas Bar is well known for its friendly staff, nice food and good variety of drinks.
The Vault (only club in Aviemore!)
Look we know that Aviemore is not the pace you come to for hen weekend that is based around clubbing, but if you girls are not too tired then you should head over to The Vault which is the only nightclub in the whole of Aviemore. Thankfully, The Vault is actually a great club and the perfect place to party the night away in Aviemore and as it's the only club. There is always a busy and fantastic atmosphere here. Most hen parties in Aviemore will try and make a pit stop here.