We only offer the best that Blairgowrie has to offer
A fantastic selection of different styles of accommodation
We have booked tons of hen weekends and pride ourselves on a good job!
We are flexible so you can add to remove people from your booking
We take care of the day and the night part of your hen weekend!
What Makes Blairgowrie A Great Place To Come To!
The outdoors! Well being honest that is one of the reasons that you want to come to Blairgowrie. The other reason that you ladies should have your hen weekend here is because of how easy it is to get to both Dundee and Perth. Two places that have a fairly decent active nightlife going on. So you are getting the best of both worlds with some fun things you can do outdoors and with a short drive a good nightlife.
If you ladies want to go for a nice walk to get back to nature or maybe to walk off the brutal hangover you have from the night before then there is one of the largest nature/woodland/countryside or whatever you want to call it, walks in Scotland called The Cateran Trail.
The Best Of The Blairgowrie Nightlife
Ok ladies I will not lie to you. The nightlife here in Blairgowrie is not all that great, but thankfully with Perth and Dundee being a short drive away, your hen night will still be fun filled!
Cocktail Making Class
On its own Rocablu is a damn fine place for a night out. This is the only 80's themed bar in the whole of Perth which is just a short trip away from Blairgowrie. But as cool as the 80's vibe and music that is on offer here. The reason that you ladies want to come here is to learn the right way to mix and make some fine cocktails.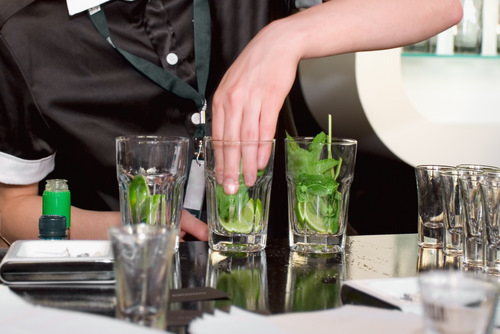 You will be taught all the tricks of the trade when it comes to cocktail making. And then of course you get to actually drink them!
VIP Entry To The Loft Nightclub
Here we have an awesome deal for you ladies! The Vault is one of the coolest clubs in Perth and to make your hen night even that more special, we here will get you on the guest list. The feeling you get when you get to walk on right past that huge line in the freezing cold is amazing. The Loft is just a really cool nightclub that has many different areas inside. You can dance the night away and tease the lads or you can just sit back and relax with your friend.
Perth Concert Hall/Theatre
This is just an amazing venue for some live entertainment. No matter if you ladies are looking for a stage show or some kind of comedy act. Perth Concert Hall is a somewhat new venue and its just perfect for a good hen night. You ladies can come here, see a great live show and then hit the pubs and clubs of Perth.
What You Can Do During The Day
Blairgowrie and the surrounding areas have a great range of fun activities you ladies can get up to during the day and here I have for you just a small selection of what kind of things are on offer during your hen weekend.
Horse Riding Trekking
This is really cool and while Glenmarkie Riding & Trekking Centre have many different ways you can enjoy horse riding. The one that I think is just perfect for a gen weekend is a nice trek. You will go on a half day trek (with a packed lunch) and you will have a guide who will make sure that you are all doing good and that you are all having a great time.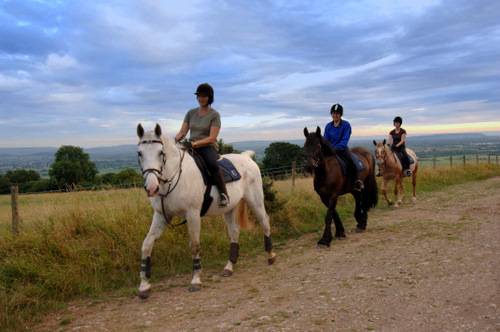 This is a really relaxing and fun hen do activity. One thing that makes this such a great laugh is that there is always that one lady who freaks out…… which is very amusing for the rest of you.
A Day Of Being Pampered
For you ladies who want to be treated like a princess for a few hours the Apex Hotel in Dundee is well worth the 25 minute drive. Here you can be pampered with a variety of treatments on offer. You can get a nice facial, have your nails taken care of a deep tissue massage, some lunch and just a general feeling of bliss that you simply cannot put a price on. A spa day is one of the classics of any good hen weekend and the Apex Hotel will take very good care of you ladies.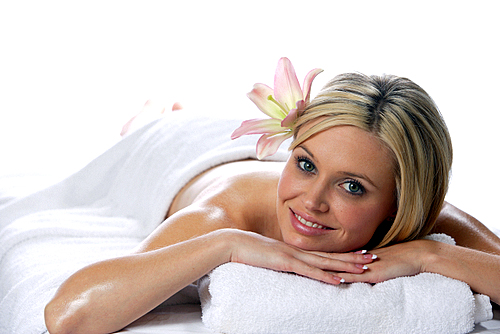 Quad Biking
Here I have another great outdoor activity for you ladies to do that makes the most of the great Scottish outdoors. Quad biking is perfect for a hen weekend and the reason for this is that even if there are some members in your hen group who are not keen on driving or are even non drivers. Then they will easily be able to jump on one of these bad boys and learn the basics in no time at all. Your instructor will make sure you all know how to ride before heading off on your trek. This is a great way to get a little dirty, have some fun and blow off a little steam before you drink some nice cocktails in the evening.
Easiest Way To Get To Blairgowrie
If you are driving then, Blairgowrie is actually easy to get . It's only a 25-20 minute drive from both Perth and Dundee. Also there are plenty of buses pulling into Blairgowrie. The fact that it's so close to many different well known areas is a huge reason hen groups come here.
Shopping & Dining In Blairgowrie
As far as shopping goes, Blairgowrie does have a fairly small high street , but there are a few good wee local shops that you can pop into as well as a few coffee shops that can break up the day. Both Dundee and Perth offer some great places to shop and they are only a short drive, train ride or bus trip away.
The Wee Coffee Shop
If you want a nice cup of coffee and some fine cake or other type of dessert then you simply must make a stop at The Wee Coffee Shop. This place is amazing and is a real credit to Blairgowrie. When you ladies get hungry for a little snack you have to come here. My own personally recommendation is their amazing homemade tablet.
Cargill's Restaurant & Bistro
This is a great family owned local restaurant in Blairgowrie and what makes these guys at the Cargill's Restaurant & Bistro really cool is that they get a lot of their produce from the local farmers which as boring as it sounds actually is great and by you eating here you are helping the local community. As far as the food goes the menu is well stacked and no matter if you are coming in for lunch or your main meal then you will be very happy.