We know the best places to go and stay in Glasgow!
Our site could not be easier to use
We pride ourselves on our helpful and friendly staff
Accommodation to suit all tastes and budgets
We literally can take care of every aspect of your booking!
Why Glasgow Is Great For A Hen Weekend
Being the largest city in Scotland its really no surprise at all that Glasgow has just a ton of things to get up to. No matter if you are wanting to have 12 or 46 cocktails in the evening or find something really fun to do during the day, Glasgow will have you ladies covered. For a hen weekend, Glasgow really does not get the credit it deserves.
Glasgow also is known as a city of culture these days and is home to many popular tourist locations. Of if you can put down your wine glasses you may want to have a look at places like The Glasgow Botanic Gardens or maybe a nice walk around the famous Glasgow Green.
Grabbing A Bite To Eat And Shopping In Glasgow
Food is something Glasgow is known for and there is what seems like a never ending run of nice places to eat. But I have a few places that have proven to be favourites of many hen groups the last few years. Smile Cafe is just an amazing Italian that offers as the perfect place for both a nice spot of lunch or a main meal. If you want something a little more VIP and dare I say up market then you sexy ladies need to hit up Number 16 which is regarded as one of the best places to eat in the city.
Glasgow is home to some amazing places to shop, but I really want to make it a point to mention the amazing Buchanan Galleries which is a huge indoor shopping complex that is home to the better part of 100 stores! With both the big chain stores and smaller specialist ones here as well. There are also plenty of places you can grab a bite to eat.
How To Get To Glasgow Without Any Hassle
Train! For a hen weekend or just a hen night, the train is the best way to get into Glasgow. Its hassle free and you can get here from most train stations in the country. There are also many places that offer a direct coach service to Glasgow which is an option. Or if you can talk one of your friends (or maybe a husband or boyfriend) into being a designated driver for you, then you can hop on the A69 and get here.
Living It Up During The Night Time In Glasgow
Livin La Vida Loca!!!! I have no idea what Ricky Martin was talking about in 1998 and nor do I today, but I think it's a safe bet that this is a great way to describe the Glasgow night life. Here I have for you ladies a few of the best things you can get up to when the lights go down in Glasgow.
Sugar Cube
There are many great clubs in the city, but if you ask me Sugar Cube is like it has almost been built and designed from the ground up for a hen night! This is the kind of place where you can just party it up with all the other people in the place or you can go to a more quiet private booth if you want. This is just a really classy place and a club I am sure you ladies will have a great time here!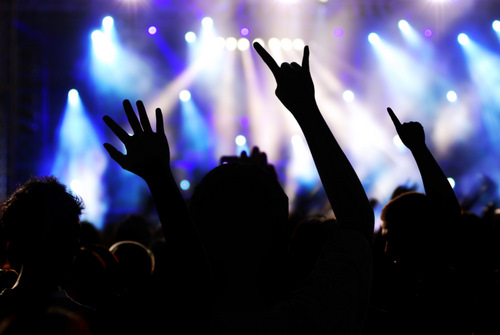 Sub Club
If you want your hen night to end with just a mental party atmosphere then you girls need to come to Sub Club! This is a place where those who like to dance and get a little crazy come which makes it an ideal end for any hen night, when you are all a little tipsy from the probably 50 cocktails you have downed. Sub Club is just flat out cool and offers you a fantastic night.
The Glasgow Dreamboys
A hen night is like a free pass to just stare at some men who look like some kind of real life super hero! By far one of the most popular male strip acts all over the country, Dreamboys offers the hottest guys with bodies so ripped it will blow your mind! When you book as a hen party, you also have the chance to get a great deal where as well as getting to see the Dreamboys. You also get to have a few drinks and something to eat as well. In all this is just a really fun night and a night I am sure you will all remember for a long time!
Lucky Voice Karaoke Bar
I wanna dance with some body!! That by the way was me belting out my favourite Whitney track and here at Lucky Voice you ladies will get the chance to sing your favourite tunes. There is an almost unlimited selection of songs and no matter what kind of music you are into there will be something for you to sing. And if you are too shy to sing then you can just watch and laugh at your friends……. Or you can have a few more drinks and then have a go.
The Best Glasgow Has To Offer During The Day
As well as a pretty awesome night scene going on, Glasgow also has many fun things you ladies can do during the day. You can do some standard hen weekend things and you can also get out your comfort zone and do something a little wild and crazy!
Pole Dancing Class
This is becoming one of the most booked activities for a hen weekend! Now do not worry, you will not be having to strip down and get naked. This is all about having fun and just letting go. You ladies will be learning how to Pole Dance and have a blast in the process. Pole dancing is an activity that is way harder than it looks. I am sure that once you are done here that you will have a huge amount of respect for the ladies who do this all the time.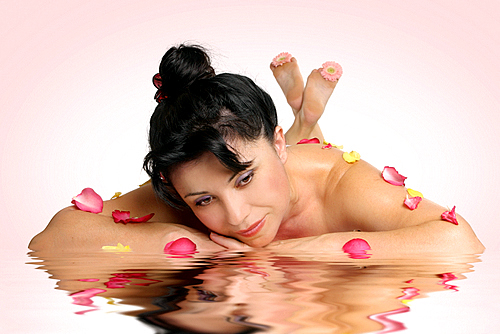 Bungee Jumping
Some might say a wedding is a bit of a leap of faith well Bungee Jumping is also a leap of faith, offering both urban and, well woodland bungee jumping. This is a really fun day out. Getting the nerve to actually jump is the scariest part of the day, but once you do then you will feel like you are the Queen of the world! So come and see if you have the nerve to take a leap of faith.
Spa In The City
Before you ladies hit the town or maybe after a tough activity during the day, you may want a little bit of pampering.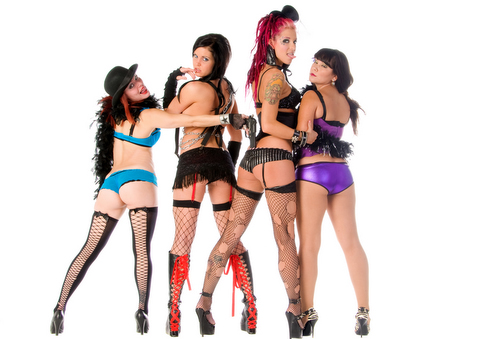 Well here at the Spa In The City you will have the chance to get many amazing treatments such as a nice facial, massage, hot stone therapy and many more. If you want a nice relaxing afternoon in Glasgow then a visit to this spa is a must!
Cocktail Master Class
I am sure that many of the members of your hen group will have had their fair share of cocktails over the years! And if this is going to be a good hen night then you will be throwing down many more. Well why not actually learn the art of cocktail making with this amazing cocktail making master class! Here you will be taught how to mix, shake, get the right ingredients and maybe even do a sexy ass shake while you are making it. This is just a great way to not only have some fun together, but also drink some cocktails as well! So it's a winning situation all around.