With only one phone call we can arrange your whole weekend or day!
A simply mind blowing amount of different activities, hen groups love!
We will make sure you get the best deal possible
Our website simply could not be any easier for you ladies to use!
Organising hen do's is what we do and we are great at it!
What Makes Inverness A Great Place For A Hen Weekend
Inverness is great city, it's actually one of only seven cities in Scotland so there is a wee bit of trivia. This is one of the most popular areas of the highlands and while for the most part people do have their hen weekend in Inverness because of the things they can get up to during the day, Inverness still does have many fun places you can go to in the evening.
If you want to mix in a little bit of culture with your hen weekend then it seems like Inverness has culture and touristy stuff everywhere you turn!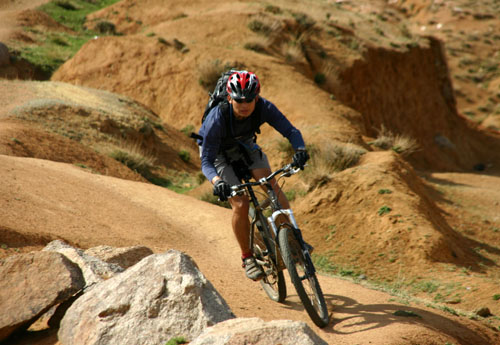 A nice walk to the Inverness Cathedral is always a favourite. And if you want to see some of the best nature spots in the city then many tourists have fallen in love with Plodda Falls and many people love to try and catch a glimpse of the dolphins at Chanonry Point.
Eating and Shopping In Inverness
Eating in Inverness is nothing but a pleasure- there are many little places where you girls can grab a coffee, cup of tea and some nice lunch. Cafes such as Cafe Artysans and the Sun Set Cafe are a great place to get a piece of cake and recharge the batteries during your hen weekend.
Inverness is actually kind of underrated as far as the shopping goes. There is a pretty cool high street and there is also a retail park called Inverness Shopping Park that has around 30 stores. If you want to do your shopping a wee bit closer to town then the Eastgate Shopping Centre is well worth a look at.
What You Ladies Can Do At Night!
Check out these amazing things you ladies can get up to during your hen night!
Male Stripper
Just picture this scene. There is a knock at your hotel room door, the bride to be answers and BAM, she is greeted by a hunky stripper. The look on her face will just be priceless. A male stripper is a real classic and you can let them know in advance what you would like them to do. This is a bit of naughty fun and a great way to start your hen weekend.
Miami Nightclub
If you ladies want to party it up in a place that offers some good tunes, cheap booze and a fun atmosphere. Then Miami Nightclub is a place you sexy ladies need to check out. Inverness may not have a ton of nightclubs, but Miami is one that needs to be on the list for your hen weekend.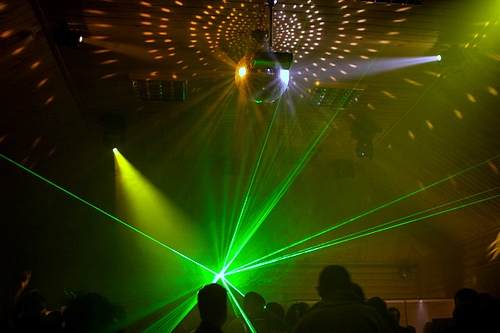 The Iron Works
This is a really cool place that just offers some great live entertainment. This is a lively venue that plays host to all kinds of live acts. As of me writing this (which will probably be long before you read it) there was a Neil Diamond tribute act and a Dire Straits tribute act due to play here. There are also live shows as well as music at The Iron Works. So if you want a little live entertainment during your hen night then I recommend you see what is on here during your stay in Inverness.
Eden Court Theatre
I have another live entertainment venue for your hen weekend right here. What I really like about the Eden Court Theatre is that as well as offering live stage shows such as plays and comedy acts. There is a really nice and intimate cinema here. Add to this a place where you can get some good food and you have a great place to go before you hit the pubs and clubs later in the evening.
Fun To Be Had During The Day
As far as activities during the day goes, Inverness has some just awesome sights, places and fun things to get up to.
Murder Mystery Trail
Now this is a great laugh. The Inverness Treasure Trail is just a great time. You ladies will be given some clues and then it's up to you to work together to solve the mystery. This will take you on a wild adventure in many ways it's kind of like the movie The Davinci Code, but without all the religious stuff and people getting killed…… so I guess apart from solving the mystery its nothing like that movie, but anyway back on topic. This is a great and fun way to see many of the cool sites in Inverness without having to do the normal touristy thing.
Bar One Cocktail Making Class
Now be honest here ladies, who in your group has a tendency to indulge when it comes to cocktails? Come on do not be shy! Anyway Bar One is just flat out awesome! Here you ladies will learn how to make the perfect cocktail and you can even come up with some of your own style of cocktail.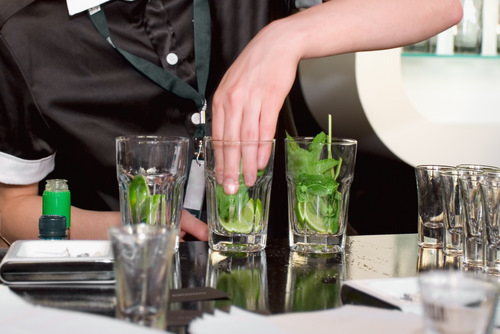 I am not saying they will be any good, but it's fun to try! Also as well as offering a great cocktail making class, Bar One is also a great place to grab a bite to eat and have a few sneaky day time drinks as well.
Learn To Pole Dance
While this may raise a few eyebrows, I am sure that once you ladies are done with your pole dancing lesson that you will all have big goofy grins on your face. You see pole dancing is actually way harder than it looks and as well as this it's also a ton of fun. It's impossible to do this and not have a good time. And hey, you ladies may even learn a few new tricks that you can use to spice things up in the bedroom!
A Relaxing Spa Day
Now this is what I am talking about ladies. If there is a time when it's almost legally required that you girls need a spa day where you can relax with some of your best friends, get a nice massage, maybe a pedicure, a facial or one of the many other treatments that are on offer here, it's during a hen weekend. This is the perfect way to unwind before you hit the town in the evening. Not only will you feel amazing, you will also look great too!
Getting To Inverness
While its known as a highland city, Inverness is a very easy place to get to. If you are coming by car then you can easily get here on the good old A1. But there is also the option of getting here on the train. Trains and actually coaches are pulling into here all the time so getting here by public transport could not be any easier