2 Day Eilean Donan, Loch Ness & Highlands Tour
Visit the iconic Eilean Donan Castle, see Glencoe & Rannoch and journey down Loch Ness with an overnight stay in Fort William. Departs Wednesdays, Fridays and Saturdays all year.
---
Runs three days per week - Wednesday/Friday/Saturday all year
Overnight in Fort William
Hostel, B&B or Hotel Accommodation available
Concession Rates available for children, students & Seniors
Takes in all the major sights including Eilean Donan Castle
Stirling Castle, Wallace Monument, Killin, Rannoch Moor, Glencoe, Fort William, Ben Nevis, Glen Garry, Eilean Donan Castle (interior closed in winter), Fort Augustus, Loch Ness, Loch Laggan.
---
Day 1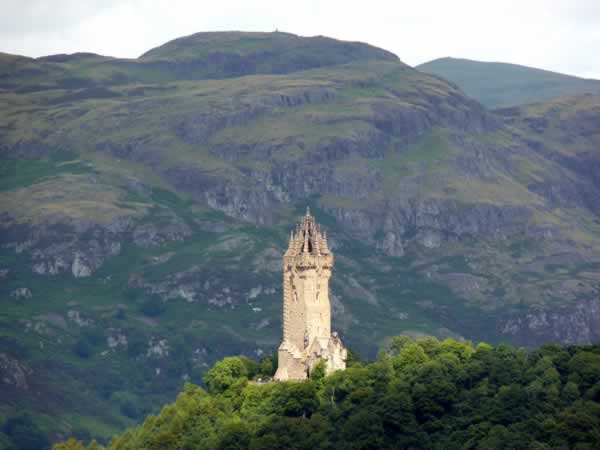 From Edinburgh we to collect our Glasgow passengers*, then travel via Stirling, catching a glimpse of its famous Castle (1). We visit the Wallace Monument and afterwards pass Doune Castle (2), location for the film 'Monty Python & The Holy Grail'.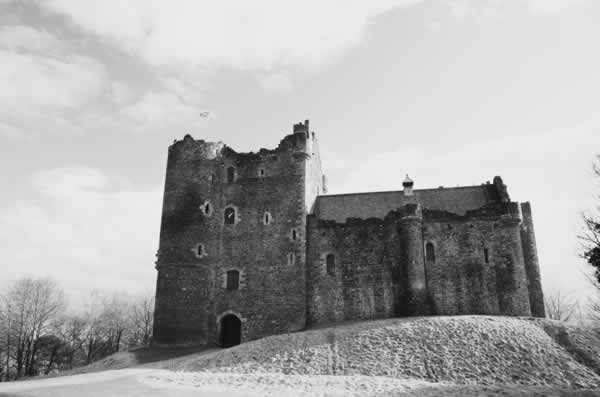 After lunch, time permitting, your two day tour from Edinburgh makes a brief visit to Rob Roy's Grave (3) and then to the pretty village of Killin for photos of the waterfalls (4). We continue our journey north via Tyndrum (5) across the atmospheric Rannoch Moor, continuing to Glencoe (6), site of the 1692 massacre of the MacDonald Clan, for a brief walk and photos.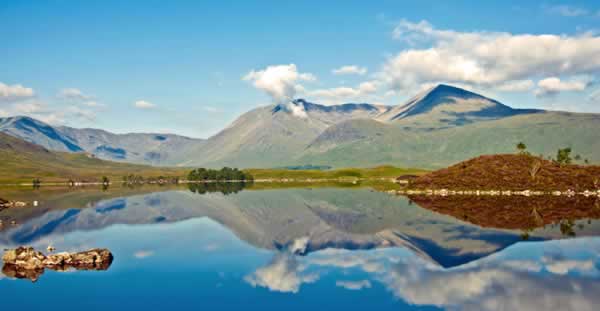 We then continue to the stunning Glenfinnan Viaduct, (A) made famous by the Harry Potter films, for a photo opportunity (Apr-Oct).

Our final stop is the Highland town of Fort William (7), where we check into our accommodation.
Day 2

After breakfast we head north into the Great Glen, a geographical fault line characterised by a chain of impressive lochs, including Loch Ness. We enjoy a photo stop at Glen Garry, before arriving at one of the most iconic castles in Scotland, Eilean Donan Castle (8) (interior closed in winter) to explore the castle and its beautiful setting.
Our journey continues with a stop for lunch and views of Loch Ness in the pretty lochside village of Fort Augustus (9). After lunch we start our return journey, enjoying a photo stop to admire Ben Nevis, Britain's highest mountain, at 1,344 metres.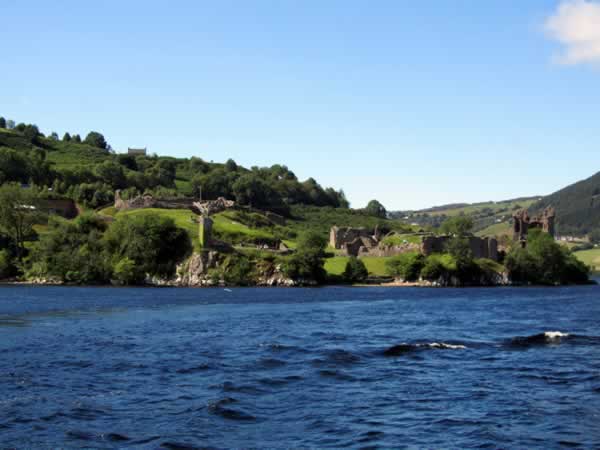 Then we travel via The Hermitage (D), stopping for a gentle forest walk in idyllic Scottish woodland, before crossing the Forth Bridges, back to Edinburgh.
PLEASE NOTE: Luggage is restricted to one piece per person. Please also be advised, most accommodation providers only accept cash payments, and cannot accept debit/credit cards as methods of payment.
*On tours with no pick-ups in Glasgow, the tour will go via Stirling
Loved It!
We took the two days trip to the Highlands. We spent a fair amount of time on the coach but we had a fantastic, driver, Gillian (that we called Merida for her long, beautiful cascade of red hair that immediately recalled us of the heroine of the Disney movie Brave), that entertained us with historical details related to the places we were visiting or passing through, all accompanied by traditional music that made this incredible journey even more magical.
Few tips:
1) let them book the accommodation for you and choose the B&B option. All of their B&B are a short walk away from the center of town (we spent the night in fort William) and with lovely landlords making you feel at home;
2) Enter in Eilean Donan, it is worth it, and you will find nice spots for pictures and selfies
3) when stopping for the whisky taste (written without the e to distinguish it from the Ireland one, according to our fab driver), make sure to have a sip of the sweet Bruadar (and to buy a bottle if you can). It is produced only in the highlands and it is pure heaven for the palate (said by a person that does not drink alcohol :);
Last but not least, enjoy every minute of what this amazing country can offer. I came back totally in love with Scotland, its colours, music, history and its warm, friendly people...
Amazing 2 Day Tour
I did the 2 day tour to Eilean Donan Castle, Loch Ness and the North West Highlands and can only highly recommend it to anyone who wants to see more of Scotland than just Edinburgh. Our tour guide Gregor was absolutely fantastic and made the whole trip very enjoyable. I was a bit afraid that we would spend most of the time on the bus but on the contrary, everytime I though 'That looks beautiful, I want to get off the bus and take some pictures' Gregor stopped and gave us some time to do exactly that. I would say this tour really gives you a good overview about the Scottish history and a chance to see the most famous parts of its landscape.
An Excellent Excursion
We chose the two day trip around the Western Highlands and Eilean Donan. We reached the bus at the Royal Mile and our driver/host, Alan. The bus had very comfortable seats (despite its deceptive small size), all accompanied with USB and micro-USB sockets for our phones and whatnot and was a very comfortable ride in general.
The bus made several stops on all major landmarks, however on some of them the 1-hour max stay was a bit restricting (going up and down the Wallace monument for instance could not come without some sweat in order to make it on time back to the bus), but it is understandable since a trip day has these many hours and quite a few stops.
The hotel room booked for us at Fort William (what a wonderful place) was excellent, we couldn't have wished for anything better than that.
All our greets go to Alan, our driver guide. He was extremely kind all the way, very friendly and helpful, and was kind enough to drop us just outside the door of our respective hotels / B&Bs. His knowledge about all things Scottish is more than impressive, and his ability to remember dates is truly uncanny. When asked if he has studied History or anything relevant, his reply was simply "no, everything I know I've researched on my own. I'm just a bus driver, I just happen to like my job very much". Hail to you sir, you are a gentleman and a scholar.
Great way to see Scotland - Anon - London November 2015
I really glad that my husband and I went on this . We had the best 2 days to Eilean Donan Castle, Loch ness & the north west Highlands. I loved so much I can't stop thinking about it. Our tour was small only 5 of us which for us was great.
Eilean Donan Tour - Joff December 2015
Craig the driver with an outstanding knowledge of the history of Scotland did a fantastic job. We had a small group and we're shown so much over the two days! Bus was very good, we had to change the route somewhat due to a castle being closed although we were shown other things along the way. Worth the price
Best Trip Ever - Alyssa Feb 2016
One of the best trips I've ever taken! The guides are so Nice and extremely knowledgeable
Inclusions
PLEASE NOTE: Prices shown are for transport and driver-guide only.
Exclusions
OPTIONAL EXTRAS: Wallace Monument, Eilean Donan Castle entry (March-October)
Overnight stay in Fort William. The tour price does not include accommodation but we reserve it for you. Approximate costs per person per night:
Youth Hostel: £18-£25,
Bed& Breakfast: £40-£65,
Hotel: £75+.
The Little Details
Minimum Age: Age 5+
Min Age: 5 years
Tour Vehicle Type: Mini Coach
Months of Operation: All Year
Duration of Tour: 2 days
Departure Point: Edinburgh
Departure Point: Green Ensign Ewart pub, at 521-523 Lawnmarket, Edinburgh, EH1 2PE
Departure Time: Departs: 09:00 Please check-in 15 minutes earlier
Expected return Time: Approx 19:30 hrs on day 2
Duration of Tour: 2 days
Rates & Dates
| | Standard | Concession |
| --- | --- | --- |
| Nov, Dec 2018, Jan & Feb 2019 | £82 | £78 |
| March 2019 | £95 | £91 |
| April - May & October 2019, March 2020 | £99 | £95 |
| June - September 2019 + Peak | £109 | £105 |
| November 2019 - March 2020 | £85 | £81 |
Certain Dates are designated peak periods and operate High season rates as below:
Easter - 13 April - 27 April 2019
Spring Bank Holiday: 24 - 31 May 2019
Christmas / New Year: 15 Dec 2019 - 4 January 2020
The discount price is available to seniors (60+), students (please bring your student card), and children aged 5 to 16. please note children under 5 are not accepted on this tour.
Booking Notes
Click on the 'Book Now' button to check availability and make your reservation. Enter your dates and ticket requirements and complete the details for immediate booking.
Prices are quoted per person per tour
PLEASE NOTE: Prices shown are for transport and driver-guide only.
Reduced Discount prices are offered to persons over the age of 60, students and children under the age of 16. Please note we cannot carry children under 5 years old on any tour.
This tour only operates on certain days of the week. If insufficient number of people are booked on the tour we will contact you to cancel the tour or offer you an alternative.
Any booking is subject to our Booking Terms.
Some Places We Will Visit
Castle Visited
One of the world's quintessential castles: Eilean Donan is familiar from films and stunning in its romantic location. Open daily.
Similar Tours