Plan yourself a great stag weekend in Aberdeen
The Highlights
We only use accommodation that is suitable for a stag weekend
Just make one phone call and your whole stag do can be booked!
A fantastic range of daytime and evening activities are on offer
We only recommend the coolest places for you guys
Some of our deals are just freaking awesome, they will blow your mind!
Why Coming To Aberdeen Is A Great Idea
Man Aberdeen is one hell of a city. This place is just freaking awesome and is known as Scotland's richest city……. Well I think it is? Anyway this is just the perfect place for a gang of rag tag, maniacs like yourselves! You see with Aberdeen you are getting a pretty wild city that has an awesome nightlife, but you also have tons of that good old Scottish outdoors where you guys can take part in all kinds of cool stuff. No matter if you want to shoot, jump, drive, drink or whatever, Aberdeen is a city that has you gents well and truly covered.
Aberdeen has a ton of the touristy stuff going on and one thing that I do want to recommend to you fine gents is that you check out some of the more educational stuff….. now stop moaning- the things I am going to suggest are really cool. Places like Aberdeen Maritime Museum and the Satrosphere Science Centre where you can learn stuff, but in a cool way.
How To Get Here Without Any Hassle
Aberdeen is pretty far up North so while you can drive to Aberdeen (best way via the A92 and A90) I am sure on a stag weekend this is the last thing any of you want to do! The easiest way for a group of stags is by train. There is a train station pretty much right in the heart of the city and trains run from Edinburgh and Glasgow on the hour. It takes around two and a half hours to get here from both of those places. And you can even get a direct train from London
Enjoying The Aberdeen Nightlife
Aberdeen has quite the under stated night life and here are just a few of the highlights you guys can get up to on your stag night!
Private Eyes Lap Dancing Club
Let's start our stag night in Aberdeen with a little "adult" entertainment. Private Eyes Lap Dancing Club is one of Scotland's most popular lap dancing clubs. This place has been on TV, movies and is even a popular for many celebrities when they visit Scotland. There is nothing, but just smoking hot, gorgeous women working here.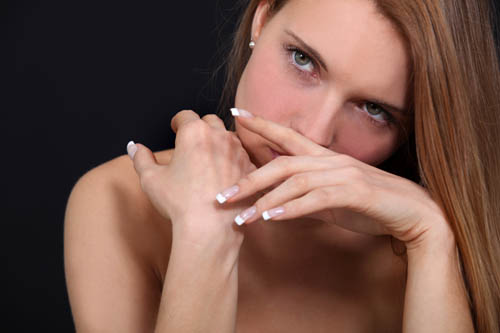 They love stags and they will take very good care of the groom! So let the groom (and everyone else) see a different pair of boobs in the flesh one last time!
Babylon Nightclub
Aberdeen is home to a few pretty damn cool nightclubs and Babylon Nightclub is near the top of that list. Aberdeen is a place where hot ladies seem to flock to from all over Scotland. So if you are single then you will be in your element here. If the ladies are not on your mind and you just want to party then you can do that here with some awesome tunes and a great vibe. The really cool, somewhat gothic style of this place makes it stand out from the other clubs. They do have guest list entry available to avoid you freezing your ass off outside in the arctic Aberdeen air!
Espionage
Spread over three flours with four bars, Espionage is one of the coolest and most action packed nightclubs in Aberdeen! This place is just awesome and is just jam packed with areas where you can dance and maybe try to impress the Northern ladies with your dance moves or maybe you want to just find a quiet wee nook and kick back with a few drinks? No matter what kind of evening you want in Espionage, we can make it that much better by making sure you are all on the guest list. No dealing with big steroid filled bouncers for you when you book with us….. Oh Yeahhhhh!
Grosvenor Casino
Now this is not just a case of rolling in and betting a little bit of money. Grosvenor Casino is a place where you can literally spend the whole freaking night. If you want a cool place for your stag night then you have just found it! Here not only do you get to play games like blackjack, poker and a ton of slots but you also get taught how to play the games properly with some fun gaming tuition.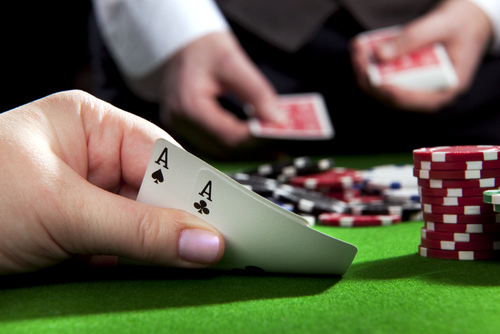 And for you guys who do not want to gamble, Grosvenor Casino takes very good care of their stags by giving you a fiver to bet with and another fiver to use on the slot machines. This is just a great night all round!
How To Have Fun During The Day
Here we have just a wee selection of what the great city of Aberdeen has to offer you men during the day.
Indoor Go Karting
Here we have one really fun activity for you guys. A few hours of indoor go karting action! Go karts are a great laugh and even the guys who just flat out suck at driving will have a tremendous time here. So put on your racing gear, sit in your kart and get ready for the race of your life. If you are the winner you will get all the rewards that come with it. The money, the fame, the women….. ok you won't actually get any of those things, but you will get the bragging rights and I think a few free drinks off your mates is fair.
Clay Pigeon Shooting
After a day of clay pigeon shooting you guys will certainly feel like real men. Here you will get the chance to shoot 25 clays right out of the sky with a bad ass shotgun. Just like the ones that are used in movies to shoot drug dealers, aliens, monsters and many other things in action movies! You guys will be taught the proper way to shoot and a great time is guaranteed here. So the only question left to ask is do you have what it takes to be the best shot in your stag group?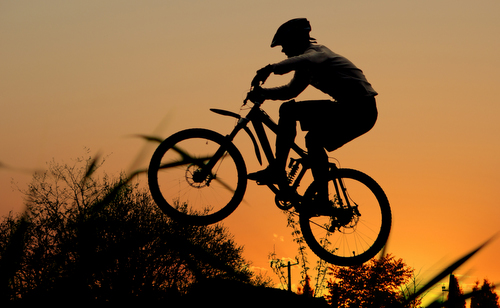 Paintballing
In life there are very few things as satisfying as sneaking up on a mate and shooting him right in the ass when he least expects it. That and so much more fun ways to shoot your friends are waiting for you with a good game of paintball. Your playground will be the woods and you will get to hide in all kinds of structures including a double decker bus! This is just so much fun and no matter if you get really into it and plan out your attacks or if you just run around like some kind of bad ass freedom fighting all on your own, your stag weekend is made so much better by coming here.
Quad Bike Trek
Here we have a great day out for you guys. Quad biking is always on a list of top ten stag do events. And here you guys are not only getting to straddle some really powerful quads but you get to take them out onto a really cool huge piece of land where there is all kinds of terrain to get in your way. Huge puddles, steep inclines, wooded areas and so much more are going to test your riding skills!
Find all the best daytime stag party activities in Aberdeen

Find all the best stag night activities in Aberdeen
Find all the best all inclusive stag weekend packages in Aberdeen