No one can put together a stag weekend like us!
We have the most awesome choice of night and day activities
When booking with us, everything is nice and easy with no hassle for you!
We make sure that your accommodation is good for a stag group
Blairgowrie has many great things to get up to and we know them all!
Why You Should Come To Blairgowrie
No doubt there will be a few of your fellow stags wondering why the hell you are going to Blairgowrie which to many people seems like it's in the middle of nowhere. Well actually, Blairgowrie is in a prime location of a stag weekend. You see there are many great outdoorsy type activities that you gents can get up to here. But also its only about half an hour at most away from places like Perth and Dundee so you get the awesome nightlife to go with the great daytime activities. And also coming here makes your stag do a little different and special, unlike all the rest!
As far as the touristy stuff goes in Blairgowrie the main thing that people come here for is The Cateran Trail which is a huge ass nature walk that goes on for a crazy 64 miles. This is a great walk through the woods and Scottish countryside.
Best Way To Travel To Blairgowrie
Despite it being a place that is not as well-known as some of the other places in Scotland. Blairgowrie is very easy to get to. You can get here by train and bus with trains on the Edinburgh line running through here on the hour. If you are driving to Blairgowrie then you need to just get on the A1 and in heading North you should be fine the A68 and A74 will also get you here with no problems at all.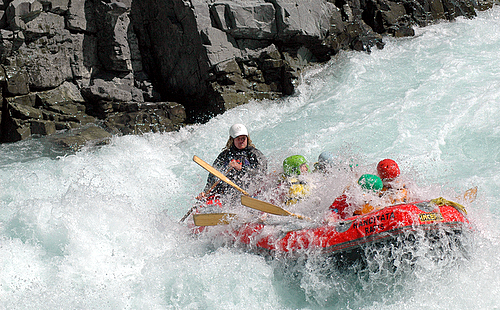 What You Stags Can Do During The Day
Day Of Golf
This is one of the famous golf courses in Scotland and the Rosemount course is actually the home of the Junior Ryder Cup. If there is a place in Scotland where you guys need to have a round of golf as part of your stag weekend then its St Andrews………. But Blairgowrie is a really close second. You guys can either bring your own gear which I am sure your budding golf experts will want to do. But for you non golfers, you guys can rent or buy equipment here. So have a fun round of golf where the loser gets in the first round and the winner is revered as a hero.
Rock Climbing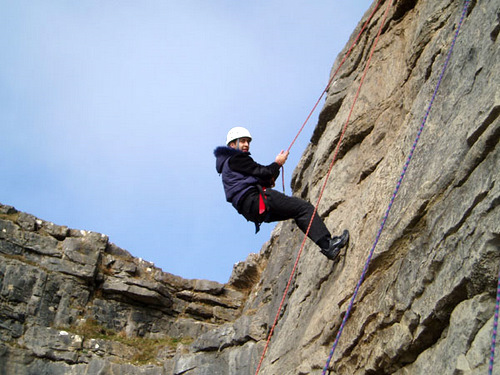 Now you guys can pretend you are the ultimate bad ass (or maybe you really are!) as you suit up and take on a real life wall. Do you have the balls to make it to the top and be the king of rock climbing. You guys will be taught the proper way to climb by a well-trained instructor who will make sure that you are nice and safe. This is not a race and more often than not the bloke who tries to be a big man and rush it will fail!
Tank Driving
This is about half an hour away from Blairgowrie, but it's well worth the short drive! I mean how many guys do you know who have been tank driving. You sure as hell can call yourself a real man when you add tank driving to your stag weekend itinerary! There are certain things a bloke can do that makes him feel like a real big man and driving a tank is one of those things! You will be amazed at how quickly you pick up the controls and get rolling along. This is a really special stag do event that not to many people do, so make your stag weekend special by doing some tank driving.
Archery
Now one of the things that I love about archery is that when it comes to outdoor sports this is one where you can easily get to grips with the basics of it. But actually being good an hitting the target, when you mean to and not by luck like so many men do takes some real skill. Archery is all about a nice steady hand and being ice cold as you aim for that target. One thing you must do is have some kind competition where there is an awesome prize for who scores the highest and some kind of dare or forfeit for the loser.
How To Have A Great Time In The Evening
While there may not be a ton of things to get up in the evening in Blairgowrie itself. The surrounding areas more than have you covered.
Loft Nightclub Entry
This is one of the most popular nightclubs in Perth which is about 25-30 minutes away from Blairgowrie. You have four bars in here, some great music and plenty of single Scottish ladies dancing it up on the floor. Now The Loft is one of the busiest nightclubs in Perth, so that means a group of lads on a stag night have no chance in hell of getting in……. well thankfully you guys know us and we can get you all on the guest list so you can stroll on in!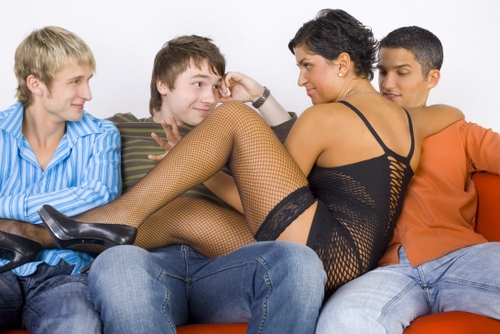 Private Eyes Dancing Club
Opened in 2004, the Dundee branch of the Private Eyes Lap Dancing Club. Here you get to see wall to wall sexy ladies who will do what it takes to put a smile on your face and in your pants. Any stag do worth remembering has to have a stop at a lap dancing club. There is a cool vibe here, loads of sexy ladies, sexy shows on the stage and plenty of booze. This is just a great way to spend a few hours on your stag night.
Liquid & Envy Dundee
There are many great nightclubs in Perth and Dundee, which are two of the main places for your stag night shenanigans. Here we have the Dundee nightclub Liquid & Envy! This is a club that simply put does not piss around. Stag groups from all over Perthshire, Tayside and Fife flock here because this is one bad ass nightclub that has some great areas to party in and also it's a popular spot for many sexy single ladies.
Places To Grab A Bite To Eat
Here we have a few of the places where you fine gents can enjoy a good meal and a wee drink during your weekend.
Little's Restaurant
If you maniacs want to have a meal in a place that is a little more let's just say "classy" than where you would normally eat. Then Little's Restaurant is a place that will make you feel like some kind of well to do gentleman. The food on offer here is awesome and while there are the "normal" types of things like various pizzas they also have some pretty spectacular fish dishes as well. So in all there will be something on the menu for everyone here.
Lairds House
Now this is my kind of place to grab a bite to eat. Not only does Laird's House have a great variety when it comes to food and drink. But they also have some live entertainment like a live band or something that will perform here. Also if you have a large stag group then they can easily handle you guys here. It's well worth checking out if there is some kind of band on here during your stag as a nice meal, followed by some live music is a great night.
The Sampan
If you gents want to spice things up a little bit during your stag weekend then a nice meal here at The Sampan. There is a great Indian menu and the atmosphere here is just awesome and you guys will be taken very good care of. Also they can handle a good sized stag group so if you do have a whole bunch of blokes with you then you will be fine to eat here.