We only offer the best of what Aviemore has to offer!
Make changes to your booking with ease
We only use the best, stag friendly accommodation
We have the friendliest staff who know how to organise a party!
No fuss and no being pissed around when dealing with us!
Here Is What Makes Aviemore So Cool For A Stag Weekend
As one of the most popular places for a stag do in Scotland these days, Aviemore really does have it all….. well the nightlife may not be as crazy as say Edinburgh or Glasgow, but that is not what you come here for. You have a stag weekend in Aviemore because you want to take part in the crazy, mental and just general bad ass outdoor stag do activities that are on offer. If you want to feel like some kind of super hero, action movie star then there is no better place than Aviemore. Add to all the great activities some of the best scenery in the whole of the UK and you will see why Aviemore is such a popular place for a stag do.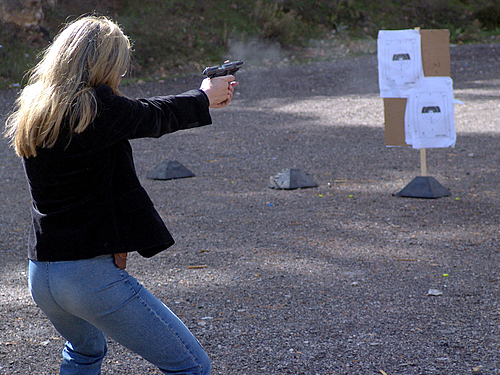 The Best Day Activities In Aviemore
This is what we are talking about! Aviemore is just freaking amazing when it comes to its activities and this is just a small sample of the cool stuff that is on offer here!
Canyoning
If you think you are an action man then you will love canyoning! Canyoning is the real deal when it comes to separating the men from the boys. There are two main sites that are just a short drive from Aviemore. You will be walking along a nice trek and then the next moment you will be climbing up a wall, abseiling down one, exploring a cave, swimming, making crazy high jumps and just in general having a blast. This is intense, but do not worry a guide will be with you at all times and you will be kitted out in safety gear. Make sure to bring a spare pair of pants as some of these jumps are high!
Archery
Should Marvel have cast you to play Hawkeye in The Avengers? Well if you think so, you and your mates will have a great time doing this classic stag do activity, archery! Archery is really cool and a sport that even the most dim witted of your mates will pick up the basics. But this is also a sport that requires a steady hand and cool nerves. The back drop of Aviemore makes archery here better than anywhere else in the UK! So have a friendly competition and put a few rounds of beer on the line!
Quad Biking
Here we have a real classic for you gents. I am sure there are a few blokes in your stag party who are just terrible drivers, well even they can pick up the basics of quad biking.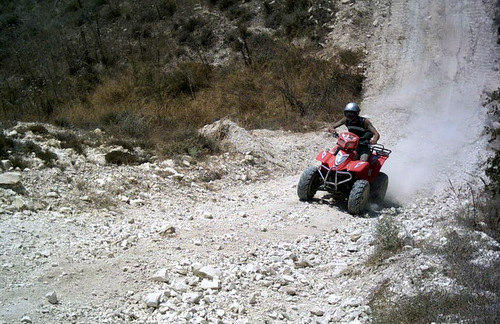 Once you have been quad biking in Aviemore nowhere else in the UK will compare. You will be going on a trek that will have many obstacles in your path such as steep slopes, big pot holes and many other things so you will be going on a real quad biking adventure and riding through the old forest is just amazing and something you guys will never forget.
Paintballing
Listen up men! It's time to grab your gun, paintballs and your actual balls (always do a nut check before paintball!) and get ready for war! Paintballing is freaking amazing and here you will get to play out different game zones. Will you be a commander and come up with great tactics to ensure victory? Or will you run around with your paintball gun firing off in all directions? No matter what style you play the game, you boys are in for one hell of a time.
How To Spend Your Nights In Aviemore
Look as I said in my opening, Aviemore is not the type of place you come to if you want a wild night, but that does not mean you have to sit locked up in your rooms. You can still get well and truly drunk and have a good time in the evening here.
Vault Nightclub
You could have ten blokes write ten "guides" to a good night out in Aviemore and they all will have The Vault Nightclub listed. Now this is a pretty cool club, but it's also the only club in the area! While this may sound lame at least this is a cool nightclub that has some great tunes, a well-stocked bar and it also is the place where all the highland beauties like to party as well. Any stag night in Aviemore simply must end up here!
The Winking Owl
If you want to come to a local in Aviemore then The Winking Owl is worth a look in. Here you get a little taste of what it is like to be a local in Aviemore. Also they offer some damn fine traditional Scottish food here……. do they offer a deep fried Mars bar? Well that is something you will have to ask for yourself. In all this is just a great pub and an awesome way to start your stag night.
Cas Bar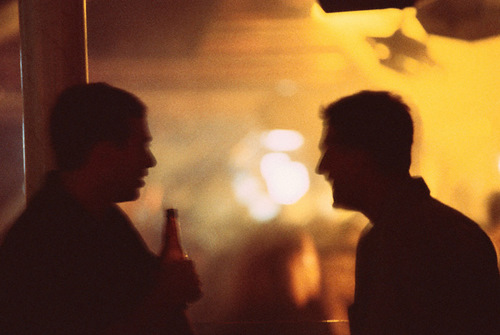 The Cas Bar is a really cool place for you gents to come for a nice quiet pint. What we have with the Cas Bar is a really cool wood cabin type place that is just perfect to come to if you guys are shattered from a day of craziness in the Aviemore wilderness. Or if you are looking for a place to grab a beer before you hit The Vault then The Cas Bar is just perfect.
Where To Go For A Wee Bite To Eat
If you want some traditional Scottish grub then Aviemore more than has you fine gents covered during your stag weekend!
The Old Bridge Inn
If you stags want to go to a nice place and enjoy each other's companies, tell a few jokes, take the piss out of each other and eat a damn fine meal in the process…… and have a few beers of course. Then The Old Bridge Inn is perfect for you guys. A great place for the main meal of your stag do as they have a great menu with many Scottish classics as well as some more basic food like burgers and chips for you less adventuress types.
The Druie Café
If you stags have a spare hour between your day activities then The Druie Café is a great pit stop. Here you can grab a wee bit of lunch, a nice cup of tea or coffee and recharge your batteries for your next crazy stag do activity.
Where The Hell Is Aviemore Anyway????
Now you boys may be thinking that the only way to get here is to jump out of a plane as it flies over or perhaps on the back of some kind of pack mule. Well that may have been the case in 1997 (only kidding) but these days, Aviemore is very well connected to the rest of Scotland. There is a train station that makes getting here very easy it's just a two hour ride from either Edinburgh or Glasgow. One cool thing is that there is a direct service all the way from London that goes through here! so you might not even have to make a change! As well as the train you can get here via coach and even in the car, which is not as much hassle as you may think.