We offer the best deals on Glasgow stag do's!
After one phone call, your whole weekend can be sorted
We have the best activities for you guys to do!
We have accommodation for you no matter your budget
We take care of all the boring stuff so you have no worries or hassle
Why You Should Come To Glasgow!
While Glasgow is the largest city in Scotland, it's actually something of an under rated place for a great stag weekend. Many people come here for a good piss up on a night out, but stag weekends kind of get ignored……. Until now. Choosing Glasgow for your stag weekend is a great idea! You really do not get much more Scottish than Glasgow and as well as having one of the best night outs in Scotland, being home of the Glasgow Kiss and Rab C Nesbitt, Glasgow also has some cool stuff to get up to during the day and the night!
If you want a wee bit of culture and want to do some of the touristy stuff then Glasgow has more than a few places to see. If you want to pretend you're smart like the guys from The Big Bang Theory, then check out The Glasgow Science Centre where you maybe learn something or blow yourself up! If you want a little taste of culture then The Riverside Museum is worth a gander at.
Best Ways To Get To Glasgow
Glasgow has a huge ass train station which has many direct services from all over the country. At worst you will have to make a couple of changes at the very most! Train is the easiest way to get here, but many places also offer a direct coach service to Glasgow. If a member of your stag party is being the designated driver then you can get to Glasgow very easily on the M74 , M8 or M9.
What Glasgow Has To Offer On A Stag Night
Glasgow has always had a reputation for a wild night out. And here I have for you gents just a few of the highlights that need to be part of your stag night!
Sugar Cube Nightclub
Glasgow is home to many awesome nightclubs for you guys to check out on your stag night. Sugar Cube ticks all the boxes for what you would want in a top nightclub. To start with the ladies love this place and it is always packed with single chicks! Also it has many areas you can party the night away, but also there are private booths and a VIP section as well. In all, if you want a fun and memorable night then you cannot go wrong with Sugar Cube!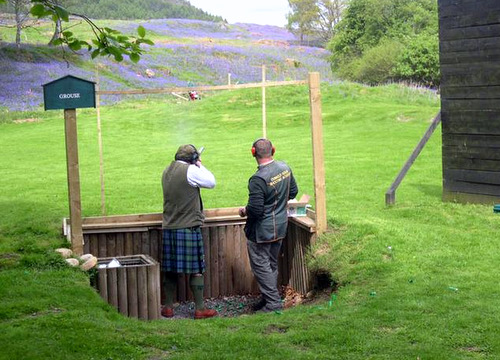 Seventh Heaven Lap Dancing Club
What is a stag night without seeing some big boobs!!!!! Well you do not have to worry about that if you come to Seventh Heaven . This place is amazing and is just wall to wall hot ladies. This is a two story lap dancing club with the upstairs being more of a VIP area. The fact of the matter is, no matter where you are sitting in this club, your little fellow will be standing to attention! If you want, you guys can chip in to hire a booth and get the main man a sexy private dance!
Alea Glasgow Casino
Hey in an ideal world we would all be able to afford to go to Vegas for a stag weekend, but we can't. I can offer you the next best thing to gambling in Las Vegas and that is here at the Alea Glasgow Casino. This is as close to the Vegas experience as you are going to get. They offer all your favourite games from poker, blackjack and slots! And if you do not want to gamble you can have a bite to eat, a drink and cheer your mates on who are gambling.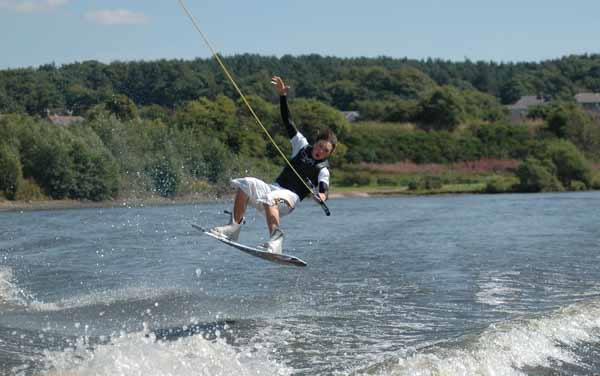 Hire A Dwarf
Hire A Dwarf. There I wrote it again so you guys knew I was not messing around! What can make your Glasgow stag night pub crawl that little bit more memorable? How about Hiring A Dwarf! To be your official stag night mascot. This little fellow ill party it up with you guys and can be in a variety of costumes! He will pretty much be a trained entertainer so he will always keep the party going with you guys. So if you want you stag night to have a little bit of magic then hire a little person to party with you!
Daytime Fun In Glasgow
Before you give your liver a well and truly good Glasgow style kicking. I have a few great day time activities for you guys to consider during the day part of your stag do.
Bungee Jump
For something really extreme this bungee jump off the "Titan Crane" will require balls the size of cannonballs. Check out what you are in for here
Clay Pigeon Shooting
Just a wee drive from Glasgow will see you at this amazing place where you can partake in a little Clay Pigeon Shooting action! Nothing makes you feel more like a bad ass than holding and firing off a shotgun. These guns do not mess around! The kick on these bad boys is pretty intense so make sure you're paying attention. The satisfaction you get when you blow away that first clay is just awesome! You guys will be taught the proper way to shoot and then you can have a little competition to see who is the best shot.
Outdoor Go Karting
Here we have Glasgow's fastest Outdoor Go Karting track! Go kart racing is a real classic of a stag do event and here you guys will be racing in some really fast go karts. As well as being really quick they also handle like an absolute dream as well. The track is well designed with areas where you will have to use your driving skill to get through, but also some areas where you can go full throttle and go a little crazy! You will be wearing some cool race suits which will make your feel just like Lewis Hamilton…… minus the Pussy Cat Doll girlfriend.
Quad Bike Trek
Quad biking is a great deal of fun and if you want to see the more scenic side of Scotland then this quad biking trek, near Glasgow is perfect for your stag weekend. You guys will be getting to ride some powerful quads and get to go on a trek through the woods, farm land and down town Govan…… just kidding about that last one folks. Getting to grips with what the countryside throws at you can be challenging, but do not worry as these quads can handle anything thrown their way.
Off Road Go Karting
I have already recommended quad biking and go karting, but here we have an activity that mixes them both together. It's almost like a quad bike hooked up with a go kart and after a drunken night one of these was made……. A little too much? Anyway this is a great stag do activity. These vehicles are just crazy and when you go full force these things go insanely fast! The circuit has been designed to get the best out of these beasts and you boys will certainly get an adrenaline rush! So see who out of your mates is the best driver and who gets the bragging rights and a few free drinks in the pub!
Places To Eat In Glasgow
Deep fried Mars bars, chip rolls and other classic Glasgow cuisine can be found, but here are a couple of the best places you gents should check out when you are hungry.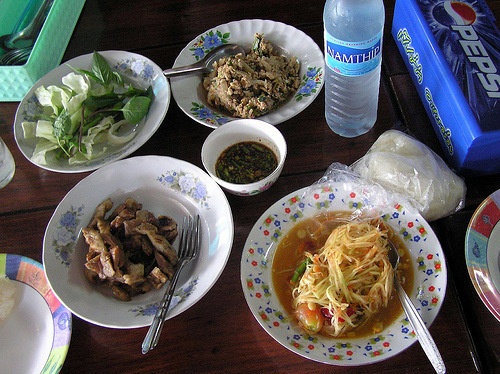 Bella Vita
The Bella Vita is a great Italian restaurant that has a well-stocked menu, and a great selection of booze as well. What I really like about this place for a stag night though is how even the fussiest member of your stag party will at the least be able to get a plain pizza! But for you other guys, pasta, spaghetti and a ton of other classic Italian food awaits you!
The Mini Bar
When looking for a spot for some lunch during your stag weekend, you cannot go wrong with a visit to The Mini Bar. Here you get a great selection of all kinds of good food from classic British food to some nice barbeque and everything in between. Great staff, great food and an all-round awesome atmosphere makes The Mini Bar an awesome place for you stags to go!