Plan yourself a great stag weekend in Inverness
The Highlights
We have just amazing deals on all kinds of stag do packages!
Accommodation that is known to be "stag friendly" is what we use
A great variety of stag do activities for you gents to pick from!
We do not piss you around! Just great customer service all the way
Make changes to your booking with ease!
Why You Should Come To Inverness
Inverness I am sure is not the first location that will pop into your brains when you are putting together your stag weekend! But it is actually a fine wee city that is actually pretty under rated as far as a stag weekend location goes. What I think makes this just a tremendous place for you gents to consider is that in Inverness you get a great mix of a good nightlife, but thanks to the outdoors and the facts it's so close to the sea and rivers that the locals have gills, there is just a ton of things to do outdoors here in Inverness.
Also one other interesting thing about Inverness is that is actually quite a picturesque city. Now I am not for one minute saying or even thinking that you lot are the cultured types, but if you want to do some touristy type things then Inverness has some really cool medieval style places that look like they would fit in well on an episode of Game Of Thrones. Inverness Castle as well as Cawdor Castle and Inverness Cathedral are all pretty bad ass as well as being for tourists.
What Is The Best Way To Get To Inverness
If you ask me, which you did not, but I will tell you anyway. Train is always the best way to travel when it comes to a stag weekend. There is a large train station in Inverness that has trains pulling in from all over the country. There are also many coaches that have stops here as well. If you have one mate who is willing to be the designated driver then you can get here on the A1.
Places To Eat!
McGonagall's Steakhouse
The manliest thing you men can eat on your stag do is a cow that you have hunted, killed and made burgers from with your own hands. As I am kind of sure this is illegal, you guys should head to McGonagall's Steakhouse where the steak is awesome and so is the beer!
Number 27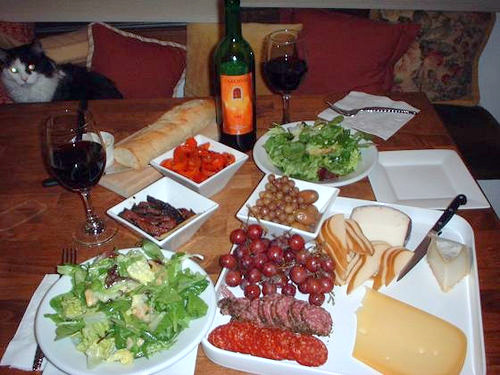 Here we have a great place for a bite to eat. Number 27 offers a great selection of fine food from steak to chips. There is bound to be something on the menu for even the fussiest bloke in your stag party.
What A Group Of Stags Can Get Up To During The Day
Inverness actually has many cool things to get up to which for some odd reasons takes people by surprise. Well they are morons! Read down below (no on the site not your pants!) and see some of the cool stuff you men can get up to here in Inverness!
Paintball & Laser Combat
Now this is freaking awesome! Tazball Paintball offers not only one of the most awesome paintball arenas in the whole of Scotland, but if you guys want, you can play a game of laser combat instead. Paintball is just a great way to have a few hours of fun. No matter if you are the attacking team or the defending team, you will have a blast shooting your mates in the ass. If you do not want to be covered in bruises or have to worry about ammo then a game of laser tag offers just as much fun as paintball, but with no bruises and no limits to how many shots you can fire!
Zorb Football
Ah the beautiful game! Well here we have a version of football where it does not matter if you are the next Ronaldo or the real Mario Balotelli (I kid, I kid…….. but not really) Zorb Football is football like you have never played before. Its classic five a side rules, but the top part of your body is in a big inflatable ball. So instead of a well-timed sliding tackle you just run into your friend. This is a great laugh and the best part is even if you are no good at football, you will have fun.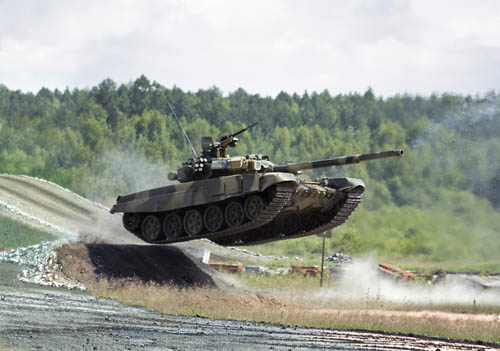 Canoeing
Here we have a really cool and I guess you could say peaceful activity. You guys will get to go on a canoeing adventure. If the water is calm then it's nice and easy, but if the waters a little rough then you better do a gut check and take control of your canoe. canoeing is just a great stag do event and here you will be given a quick lesson on how to handle these bad boys and then you will be tossed in the river….. well not literally tossed in the river.
Quad Biking
Inverness has some amazing outdoor areas where you can really get back to natu…… forget that, you make the best of these outdoor areas by tearing it up on a bad ass quad bike! That is what you are getting here. You get on some quad bikes and just ride. The beauty of this is that these quad bikes, while powerful are really easy to get the basics of. And the trek that you will be going on has all kind of terrain.
The Best Of The Inverness Night Life!
Here we have just a tiny wee taste of the awesome stuff you fine gents can do in the evening.
Casino
Come do a little bit of gambling in Invernesses only casino here you get the chance to have a little fun, enjoy a drink and maybe even win some big prizes. A stag night is the perfect time to do a little gambling as let's face it the groom to be is about to take the biggest gamble of his life!
Hootananny
With a name like Hootannany, you know that his is a place that is going to be great for a crazy stag night. If you are having a stag weekend in Inverness then you might as well go all out with the Scottish thing. So wear a kilt and come and party here with real Scottish music and Scottish food! A party here is just totally mental!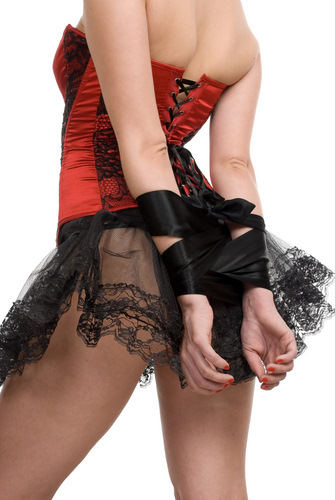 Lap Dancing Club
The chicks even get naked in the highlands! You know there was a bit of a stir in the local community when the only lap dancing club in Inverness opened its doors….. so you know the action inside must be awesome! Well no stag night if you ask me is really complete without seeing some boobs and that is what you get here. So let the main man see one last set of boobs before he ties the not!
Just Laugh Comedy Club
Scotland has been home to many comedians and actually it still produces some of the funniest blokes in the world to this day. So a wee trip to the Just Laugh Comedy Club is a great way to start your stag night off on the right foot. You will all be laughing your asses off and then stealing all the jokes you heard when you are back at work!
Find all the best daytime stag party activities in Inverness
Find all the best all inclusive stag weekend packages in Inverness